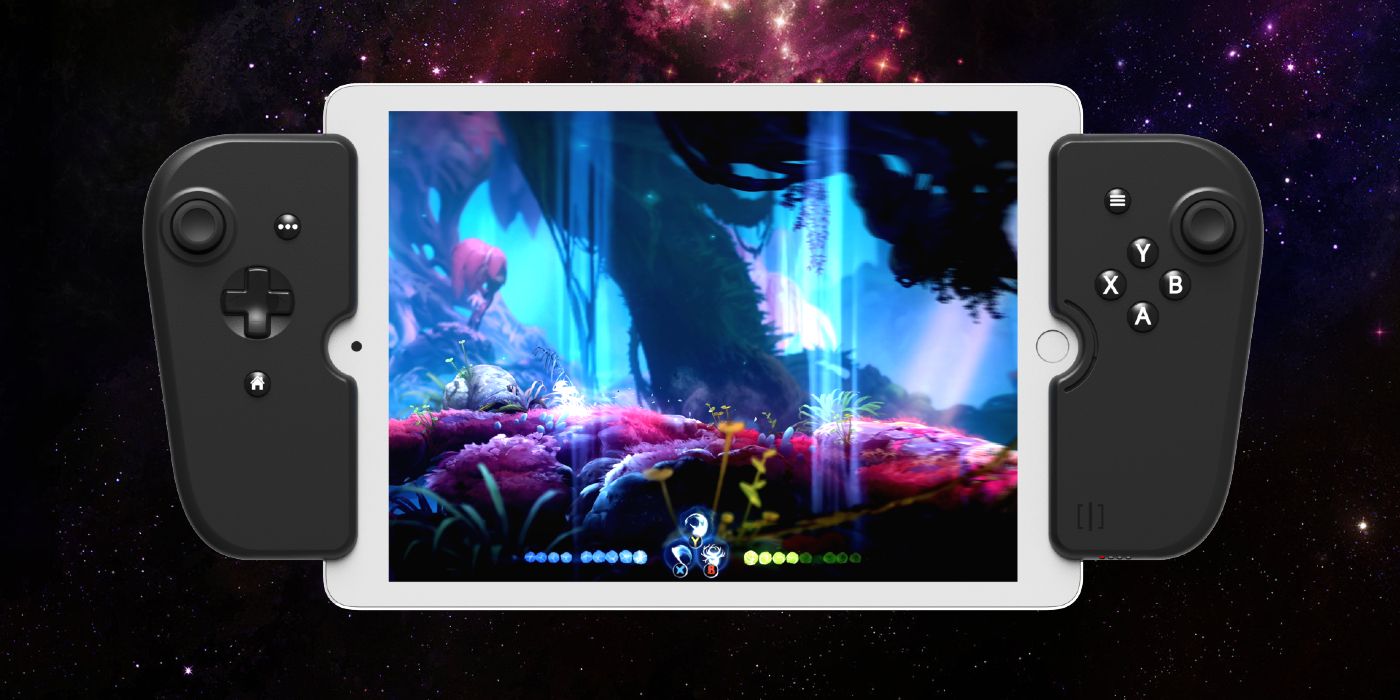 A great option for demanding games
The Gamevice for iPad is ideal for experienced iOS users and those who play demanding and complicated games on the go, with only a few drawbacks.
The iPad gaming device is the latest from the company, perhaps best known previously for its work on the Razer Kishi, a mobile gaming controller that has received positive reception thanks to its strong build quality and easy use cases. The Gamevice for iPad is similar to the Kishi in this respect, with technology well-suited to power iOS users or those who play complicated games that require demanding inputs on the go.
Part of the Gamevice for iPad's appeal is its integration into Xbox's cloud services, with announced support for Apple Arcade and Xbox Game Pass. That obviously goes a long way for hardware like this, which relies more on what it accentuates to sell it than on the product itself – not that the Gamevice for iPad is outdone. With so many options for mobile gaming now, an iPad screen is attractive thanks to its higher quality resolution and larger surface area, and the Gamevice helps even more by providing a more comfortable layout that also supports shuffling of buttons if necessary.
Related: 10 best free mobile games to play right now
The Gamevice for iPad is relatively simple to set up, with users receiving a guide as part of the product packaging that specifies how to adjust the controller strips to suit specific generations of iPad. After that, it's as simple as slotting them into their respective regions, creating a sturdy setup that never threatened to loosen its grip on the expensive hardware in the center while still offering decent hand comfort, especially compared to the horizontal hold of the iPad without any additional technology.
The Gamevice for iPad supports iPads from 5th to 9th generation; the iPad Air 2 and 3; and the 9.7-inch and 10.5-inch iPad Pro variants. The device makes using the iPad for gaming feel a lot like the portability of Switch, which is a clear advantage given that console's success and appeal. Pressure feedback on controller button presses feels like they're sinking a bit too much; it can be hard to feel sure that a softer press has been recorded, for example, without the quick return of something more mechanical. It's a minor complaint, and not one that significantly diminishes the quality of performance, as the buttons are overall responsive and the only inputs missed were the aforementioned softer keys which are as much a user error as a fault of the material.
Gamevice Live, the app that accompanies the product, is extremely simple, offering featured games from streaming services as well as the ability to manage your own favorites within the app. It's not much, but it doesn't detract from the service and will probably appeal to some.
In testing, the Gamevice for iPad is exactly what it sounds like – a good controller stand for a device that has the ability to give its users great mobile experiences via cloud-based streaming. That said, even on native iPad software – something like Genshin Impact, for example – the addition of the Gamevice for iPad is extremely welcome. Swapping between this game's characters and stringing together elemental combos was much easier than on-screen mobile controls used to be, and made the game's mobile/PC cross-save feature much more appealing for travel situations. .
Overall, the iPad gaming device is a rock-solid product that offers unique functionality in a well-designed and discreet package. It's especially appealing to those who have Xbox Game Pass or Apple Arcade, but even without, any demanding mobile game (Genshin Impactor most recently published Diablo Immortal) would greatly benefit from its use. At $99.95 on the Gamevice official websiteit's not exactly the cheapest accessory, but you get what you pay for, and the extra expense has resulted in a sturdy device that seems built to last a long time.
Next: Mike Taramykin Interview: Why Video Games Aren't NFT Ready
The iPad gaming device is available now. Screen Rant was provided with sample copy for the purposes of this review.
The iPhone 15 will finally switch to USB-C charging
About the Author