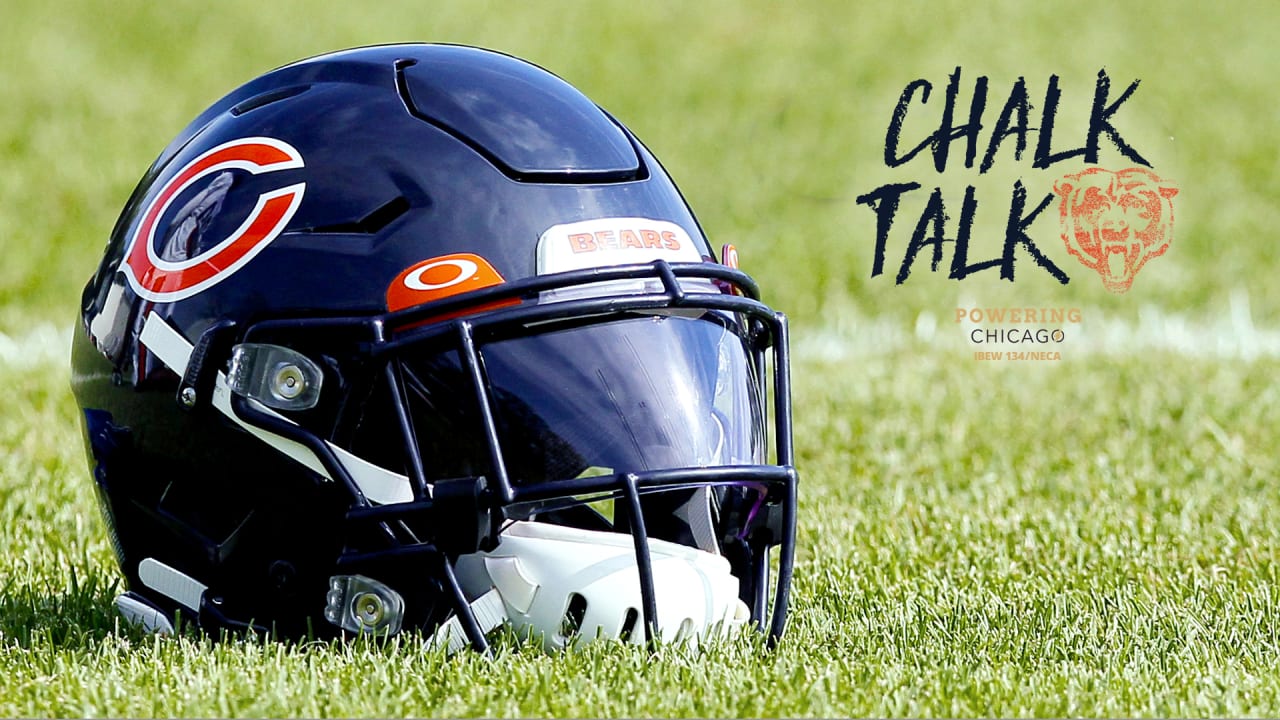 How did the Bears fare in Thursday's final games?
Wondering about a player, past game or other issue involving the Bears? Lead writer Larry Mayer answers a variety of fan questions on ChicagoBears.com.
How have the Bears fared in Thursday games in recent years?
Richard T.
Iowa
The Bears have won their last four games on Thursday, two on prime time and two on Thanksgiving. They beat the Lions 24-20 at Thanksgiving 2019 in Detroit, the Cowboys 31-24 in Thursday Night Football on Dec. 5, 2019 at Soldier Field, the Buccaneers 20-19 in Thursday Night Football at Soldier Field, and the Lions 16- 14 through Thanksgiving 2021. Overall, the Bears are 6-8 on Thursday Night Football, 3-2 at home and 3-6 on the road.
With such a short time between games this week, what are the Bears doing differently to prepare to play Washington on Thursday night?
Jon G.
Indiana
Coach Matt Eberflus built this week's schedule based on what he learned over the previous 13 seasons as an NFL assistant, saying, "I've been here for a while and I I would say the best way to do that is to make sure the players are fresh. That's a lot of walkthroughs and mental work." The players arrived at Halas Hall at 1 p.m. (CT) Monday, made corrections to Sunday's game tape, and moved quickly to commanders. They did a guided tour on Monday and another on Tuesday. The plan is to hold a quick unpadded red-zone practice on Wednesday, followed by another guided tour at the team hotel on Thursday. It's the first time I remember the Bears practicing the day before a game, but apparently it's not that unusual. Linebacker Nicholas Morrow told reporters Monday that he practiced the day before a game while playing for the Raiders.
I felt like Velus Jones Jr. could have taken some of the kickoffs he dropped for touchdowns against the Vikings out of the end zone. Is there a certain depth where he is asked not to get the ball out?
Edward S.
Lake Villa, Illinois
It's more than how deep the ball is kicked into the end zone; kick-off suspension time is also a factor. Special teams coordinator Richard Hightower did a great job explaining the decision-making process during his weekly press conference on Tuesday. He discussed a suspension time to distance ratio, saying, "It's something we factor in; it's calculated. I'm not going to give the numbers, but a certain ball that's really, really high, your odds of firing her aren't as favorable as a lower suspension time.It's also a feeling, like guys are already down or guys aren't committed and guys aren't as fast. "He's got some discretion there. He's not an iron fist or anything like that. We want him to play fast and free. I think he made some good decisions last week. And the ball he caught, the short, he came and hit the 33-yard line or something. It was a really good starting position on the pitch."