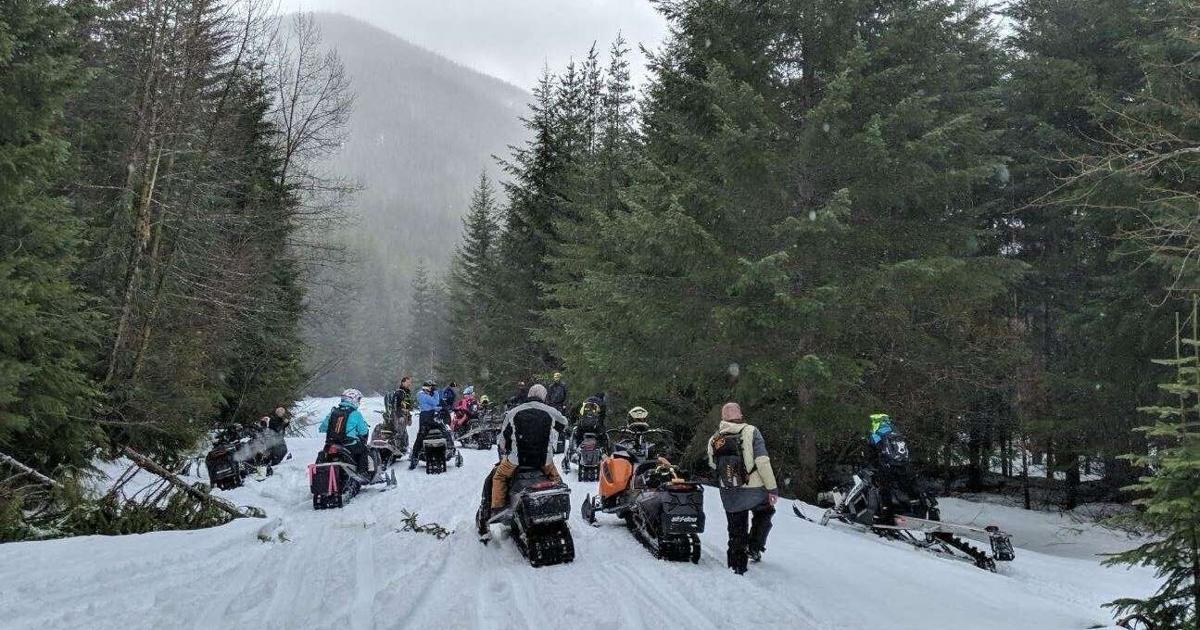 Rushing Through the Snow: Snomads Celebrate 50th Anniversary | Adventures
With the snow melting, the Easton Snomads made one last outing of the season. The snowmobile club had just celebrated its 50th anniversary, with a last ride and an end-of-year barbecue.
The club has about 40-50 members, who roam the hills and mountains surrounding Easton. People don't join Snomads just for the chance to snowmobile, but because they want to be part of the community.
"It's our family, it's our people," said club chairman BJ Oswold. "That's what we're lucky to have. All of us with our Snomad shirts, supporting each other and what we can do.
Snomads don't just head out into the mountains as a group for a few months a year, they give back to the community. They organize trash clean-ups, fishing jamborees and participate in holiday events.
"We're all trying to make an impact in the community and help those in need," Oswold said.
Everyone is welcome to join the club and take walks with the group. Snomads don't judge those inexperienced on sleds and are willing to teach people who want to learn.
The Snomads also help the community by keeping the area's snowmobile trails clear and maintained. They are even responsible for the Reload Park in Easton. Although the state has crews that come in to clean the tracks about twice a week, people like David Yager have to come out to clean up fallen trees and other obstacles.
"If we want to ride, we have to maintain them (the trails)," Yager said. "It's just giving back so everyone can enjoy their time, I have a little more time than most people. … I love being outdoors and I love helping people so that they can go out and walk the path and see the things that I see.
Unfortunately, the quality of the snow and the pandemic meant that the club could not do many rides together during its 50th anniversary. Oswold said in a normal year they ride about twice a month, but have only been able to ride about four to five times this season.
However, it's not always the rides that bring the Snomads together, but the family friendly feeling of the club.
"What I love about this club is what we're doing right now," member Curt Christensen said, pointing to the barbecue. "Food, memories, talking about the past and moving forward. We are in the middle of the most beautiful county you can have for snowmobiling."
When the club organizes an official race, dozens of people show up to go sledding together. Everyone has a different level of experience, so the rides are less of a thrill and more of a group activity.
"It's a great place to ride a bike," said member Mike Gerber. "We come here, and we live here. We come during the week when there is nobody and the weather is nice. There are streams and rivers and mountains and trees, all of it.
Anyone wishing to join Snomads should simply request to join [email protected] Club fees are $25 per person, but for a family it's only $35.