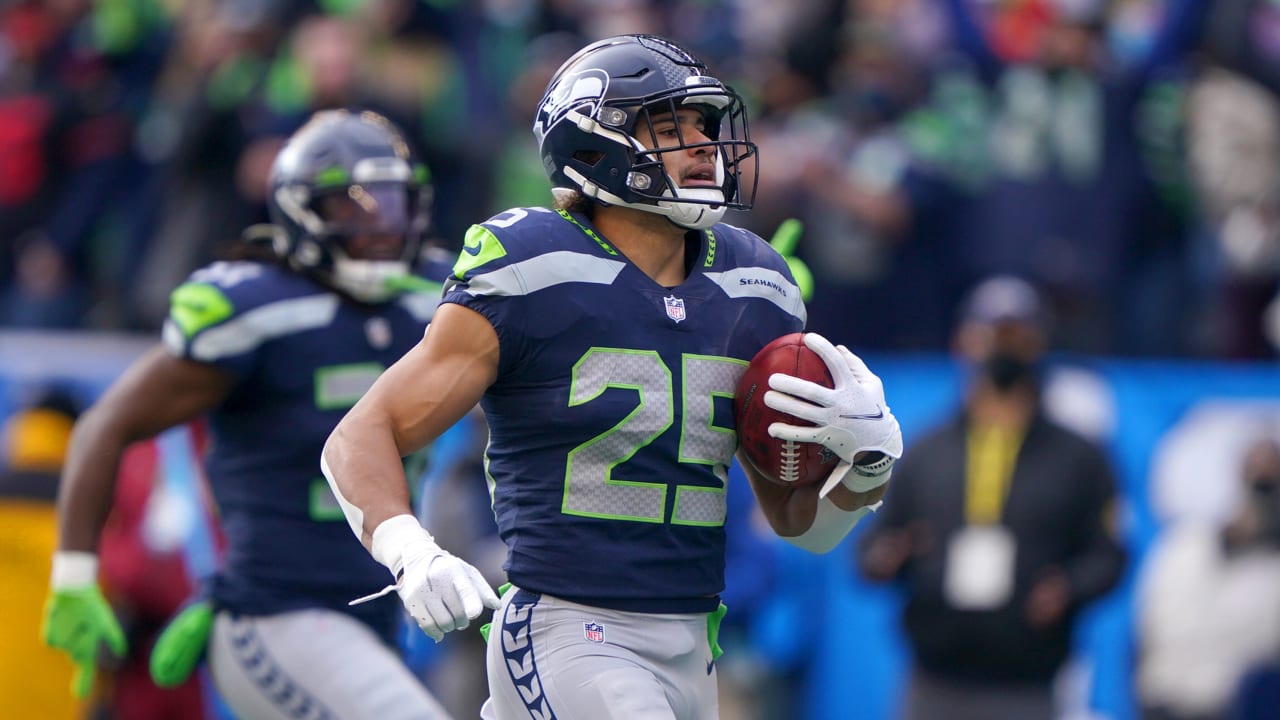 Seahawks RB Travis Homer named NFC Special Teams Player of the Week
At the start of Sunday's game against the 49ers, the Seattle punt team took the field, and when the 49ers lined up, the players recognized a look they knew could be vulnerable to a scythe. they had been working on for weeks.
Seahawks running back Travis Homer, who is the back of the punt team, a job normally tasked with making last-minute adjustments to protection and protecting the punter if a runner crosses the offensive line , called his own number, took a Tyler Ott Snap direct hit, then took off past the unsuspecting 49ers for a 73-yard touchdown.
For that game, along with a second-half recovery fumble on kickoff cover in a possible 30-23 win over the 49ers, Homer was named NFC Special Teams Player of the Week. It's the first Player of the Week selection for Homer in his career, and also the first for a Seahawks player this season.
"Throughout the week, (Special Teams Coordinator Larry) Izzo has told us we have the green light if we see this look, and they gave it to us in the first game," Homer said after the match.
Full-back and special teams captain Nick Bellore, who forced the fumble that Homer picked up, said of the fake punt: "It was pretty exciting to see Homer take it like that, and he was so nice to slow down a bit so I can get out in front of him a bit. You wouldn't think it works so well, but it's still good to see. "
The touchdown, which gave the Seahawks a 7-0 lead and helped them stay in the game as the offense struggled early before starting late in the second quarter, was Homer's second on special teams this season with his return from 44 yards from a side kick in Seattle's Week 8 victory over the Jaguars.