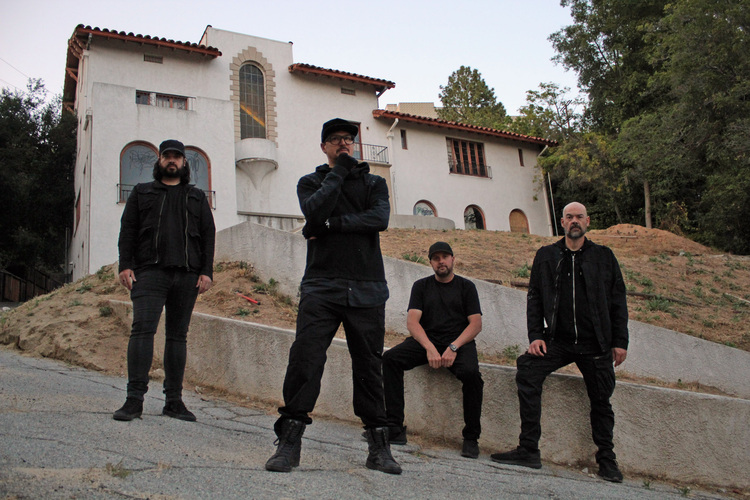 Trailers for new 'Ghost Adventures' season and Ghostober specials will haunt you
Sinister hauntings and supernatural tales of terror heat up this year's 'Ghostober' with highly anticipated premieres from paranormal stars Zak Bagans, Aaron Goodwin, Jay Wasleyand Billy Tolley via Travel Channel and Discovery+.
The scares begin with the launch of a new season of "Ghost Adventures", the two hour special Ghost Adventures: Devil's Lairand the nightmarish kind of Halloweenl The Haunted 3 Ring Inferno Museumproduced by Bagans in collaboration with acclaimed director Eli Roth.
"Ghost Adventures'is a staple of the Halloween season, and the investigations Zak and the team are leading'Phantom' evoke a new caliber of fear," said Matthew Butler, Group Senior Vice President, Travel Channel and Paranormal Streaming Content. "Our ghost-loving fans can look forward to the biggest, scariest, and most intense paranormal events yet. And for those who want even more, Zak and Eli's Haunted Museum Halloween Special," 3 Ring Inferno", is a cinematic horror experience that redefines what it means to be afraid.
In the new season of "Ghost Adventures", Launching Thursday, Sept. 15 at 10 p.m. ET/PT on Travel Channel and Discovery+, Zak Bagans, Aaron Goodwin, Billy Tolley and Jay Wasley push their limits to the max as they tackle their most powerful paranormal investigations. and most important to Date. In a groundbreaking two-part episode airing on Thursday October 20and Thursday October 27, the crew is the first to investigate inside Los Angeles' infamous Los Feliz Murder House, a house with a gruesome and violent history that has been closed for years. The team is quickly gripped by a dark and dangerous presence that elicits disturbing behavioral reactions and mind-boggling evidence.
The team continues their haunted journey in search of evidence of the afterlife in a two-hour "Ghostober" special, Ghost Adventures: Devil's Lairfirst Thursday, September 29 at 9 p.m. ET/PT on Travel Channel and Discovery+. Bagans, Goodwin, Tolley, and Wasley go behind barbed wire at Los Padrinos Juvenile Detention Center in Downey, California, a facility that guards and inmates have given the ominous designation "Devil's Den." During their petrifying lockdown, the crew explores the presence of a lingering dark and disturbing energy that still resides inside the building's eerie rooms, seeking to discover if it stems from the actual horrors of confinement, or worse – of the devil himself.
"Aaron, Billy, Jay and I pushed ourselves to the limit with these investigations, physically and mentally, more than anything we've ever done before," Bagans said. "There was an underlying level of evil that we couldn't escape, which was truly terrifying."
The scares culminate on Halloween night with an unparalleled tale of terror as Bagans and filmmaker Eli Roth team up again to produce the two-hour scripted special, The Haunted Museum: 3 Ring Helldiffusion Monday, October 31 at 9 p.m. ET/PT on Travel Channel and Discovery+. Based on the concept of The haunted museum horror movie anthology series that features spooky, hellish tales inspired by the creepy relics on display at Zak Bagans' Las Vegas museum, 3 ring hell features the terrifying story of a boy and his father who steal an old suitcase from an antique market and soon discover a weathered tent inside that opens a portal to a cursed circus world of the past. In this mysterious and haunted place, they encounter a terrifying entity that will stop at nothing to capture their souls.
"Spooky clowns, portals to a dark and evil circus underworld, '3 Ring Inferno' is home to all the classic horror movies people yearn for on Halloween. That's what nightmares are made of! And what better partner who to team up with again than the amazing Eli Roth Bagans states.
Additionally, Zak Bagans reprises his role in a new season of the hit series "Halloween Wars," hosted by Eddie Jackson and returning Sunday, September 18 at 9 p.m. ET/PT on Food Network and Discovery+, as teams of cake, sugar and the pumpkin artists set out to prove their skills are scary. Bagans introduces teams to some of the world's most haunted locations to inspire spookily fun and edible Halloween crafts that will earn a team the title of Halloween Wars champion.
"Ghost Adventures" and Ghost Adventures: Devil's Lair are produced by MY Entertainment for Travel Channel and discovery+. 3 ring hell is produced by Cream Productions for the Travel Channel and discovery+.
For exclusive content and the latest updates, follow @TravelChannel on Facebook, Twitter, Instagram, and TikTok; @GhostAdventures on Facebook, Twitter, Instagram; #GhostAdventures and #TheHauntedMuseum. Plus, check out @discoveryplus on Instagram, Facebook, and Twitter. Follow the team on Twitter: @Zak_Bagans, @AaronGoodwin, @BillyTolley, @jaywasley.