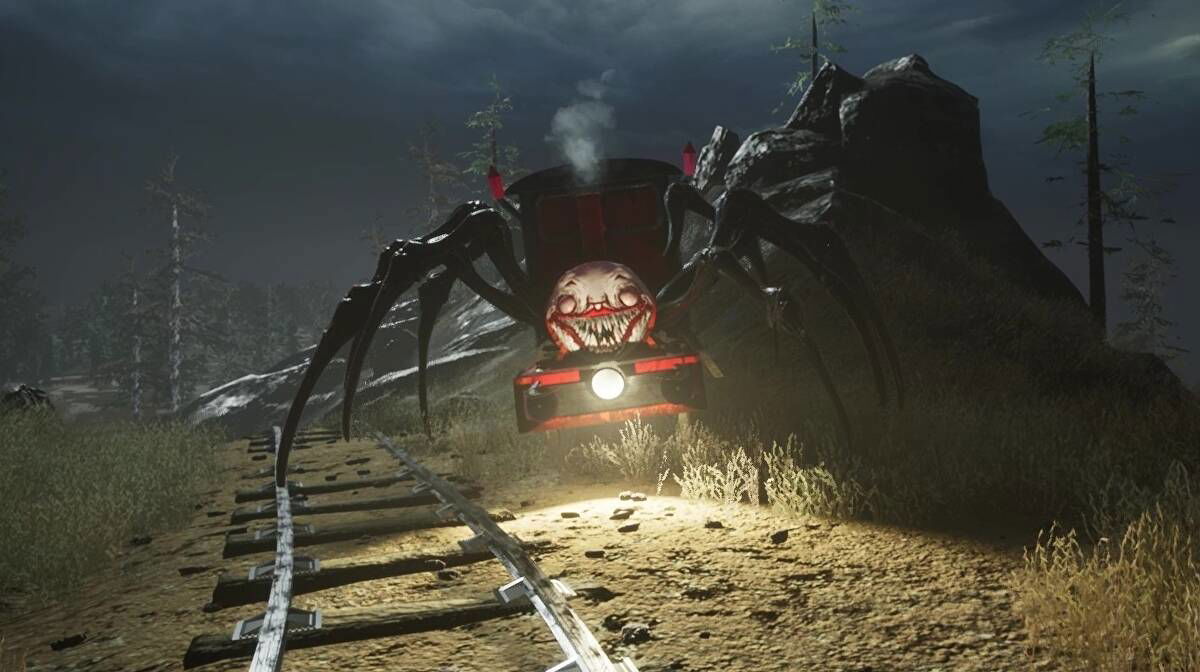 Two Star Games' Upcoming Horror Game 'Choo-Choo Charles' Surprises Fans With Incredible Scary Deal
Who doesn't love an adrenaline rush while playing video games? Horror video games are the best genre a gamer should look for if they want an adrenaline rush. There are many good horror games out there to try, but if a gamer is looking for something new, Choo-Choo Charles may be the new nightmare game.
ADVERTISING
The article continues below this ad
Choo-Choo Charles is an upcoming horror game published by indie game development company Two Star Games. This won't be the indie company's first horror game, as they've also released the award-winning psychological horror game, "My Beautiful Paper Smile." So, fans should prepare for another excellent horror experience from this team of indie developers.
ADVERTISING
The article continues below this ad
Choo-Choo Charles is on his way!
This horror game was first revealed last year with a trailer. From the teaser, horror game fans knew it would have some great scary elements, but it would eventually get boring from being chased by a creepy demon train. But with the latest trailer, Two Star Games has revealed the game to be released on PC via Steam on December 9, 2022, as well as more information about the game. However, the price of the game remains a mystery.
A horror game where you navigate an open-world island in an old train, upgrade it over time, and use it to battle an evil spider train named Charles. Wishlist Choo-Choo Charles on Steam to be notified when it's released on December 9, 2022! (Link in comments) pic.twitter.com/ff7ZWgitWX

– Two Stars (@TwoStarGames) October 8, 2022
The new trailer revealed that this upcoming horror game won't just be a scary train chasing the player. Fans know that the game would feature plenty of side quests and mini-games to further the story. Additionally, new NPC characters that will assign these quests to players have been introduced. Players may also need to find items to craft weapons for their train to fight the cursed.
Also, the demonic cursed train will not be the only threat in this game. According to the new trailer, players will have to face cult-like people who may be responsible for this creepy train chasing players.
Additionally, fans were able to witness some exciting jumps throughout the game. And the new trailer also reveals that the game has a great sound design to send shivers down your spine while playing.
How have fans reacted to the upcoming horror game?
Fans are eagerly awaiting the release of the game. Moreover, fans have claimed that the demonic train in the game reminds them of Charlie the Choo Choo from Stephen King's novel The Dark Tower. Some have even compared the train to Thomas the Tank Engine. Additionally, console gamers wondered if it would be available on their platforms.
Are the characters mouth not moving a reference to Thomas the Tank Engine?
if so, that's really clever.

— marketing standards (@targetingfall) October 8, 2022
I thought it was a cross between Stephen Kings The Mist and Dark Tower and It, a horribly awful spider train. Does he tell riddles?

— Lord Laret (@LordLaret) October 8, 2022
Will it be available on consoles? Do you like PlayStation and Xbox?

— Professor Gary Van Matrix: Monster Hunter🎃 (@GaryMatrix90) October 8, 2022
ADVERTISING
The article continues below this ad
…can we modify Charles to look like Thomas the Tank Engine?

— Devilsblight86 🇭🇹 (@Devilsblight86) October 9, 2022
ADVERTISING
The article continues below this ad
What do you think of the new trailer for horror game Choo Choo Charles? Share your opinion in the comments below.
WATCH THIS STORY: The best horror games of all time on PC, Xbox and Playstation