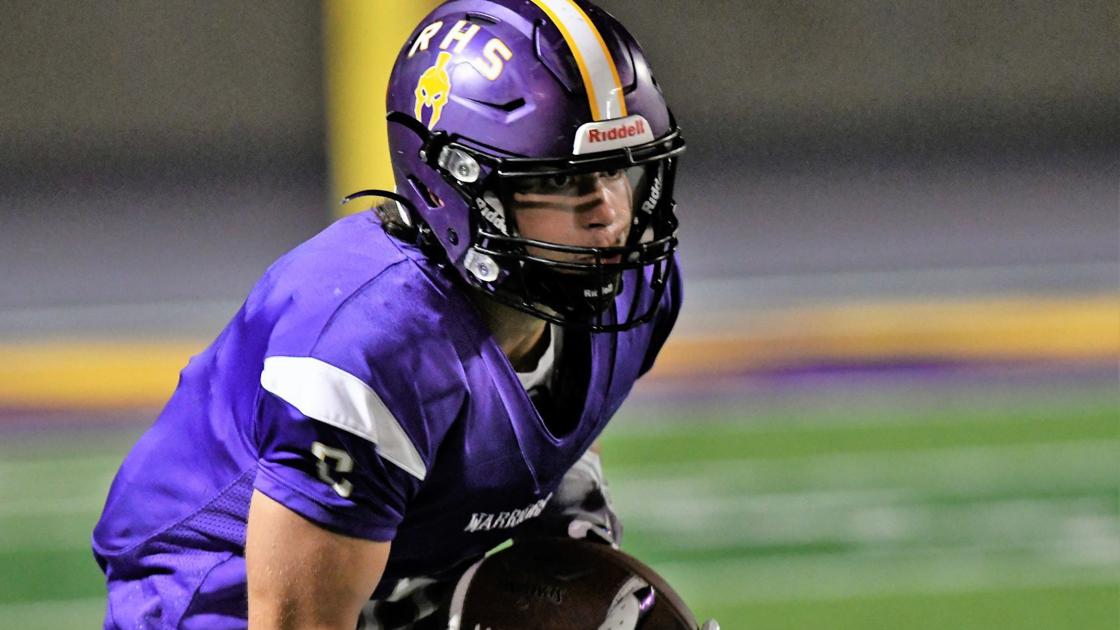 VOTE: Nine Player of the Week candidates presented themselves in the playoffs | Local sports
Dozens of players showed up when their teams needed them when the high school football qualifiers opened last week.
Some of their dynamic performances helped their teams survive the first round playoff games and progress. Some did what they could, wasted their efforts.
Nine of them are listed here in the Player of the Week contest following the first round of the playoffs.
St. Joseph's Travis Royal and Righetti's Cooper Bagby are two of nine players vying for Player of the Week. They are joined by Sheldon Canley Jr. from Lompoc, Makai Puga and Max Perrett from Arroyo Grande, Leo Toledo and Gabe Evans from Nipomo, Josiah Heller from Valley Christian and Luke Gildred from Santa Ynez.
Readers can vote on santamariatimes.com; lompocrecord.com and syvnews.com. The vote totals from each website will be combined to determine the Player of the Week.
Voting will close at 2 p.m. Friday and the winner will be announced before the first round of the playoffs.
Travis Royal of St. Joseph had another productive receiving performance with eight catches for 121 yards and one score against a much-vaunted Fresno B…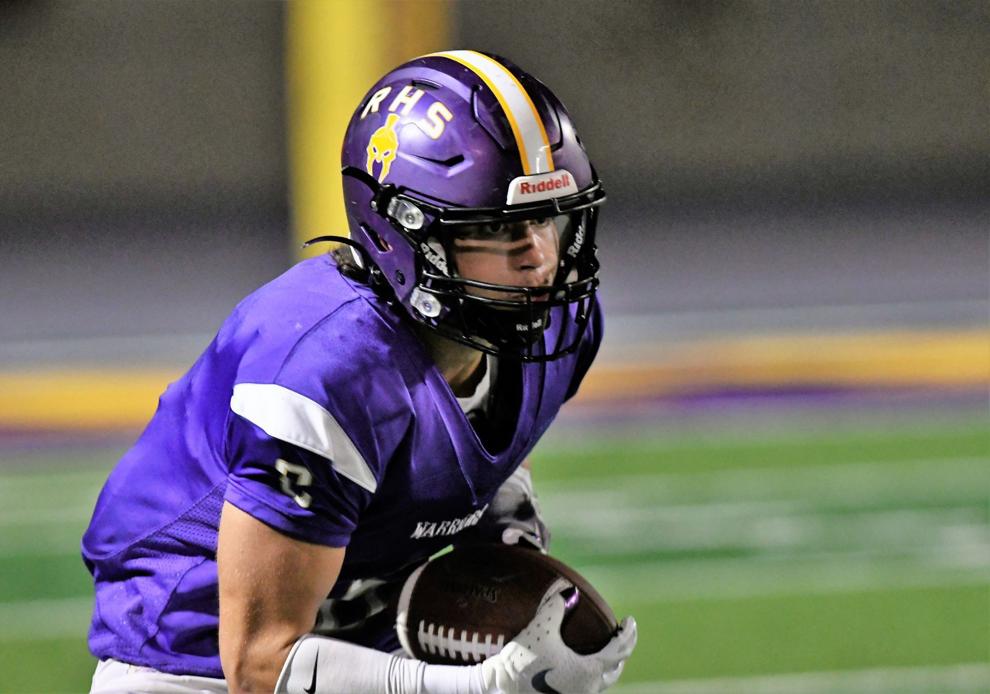 Righetti's Cooper Bagby nearly put his team on their backs in Friday's 28-6 playoff win over Atascadero, triggering the team with a 78-yard touchdown …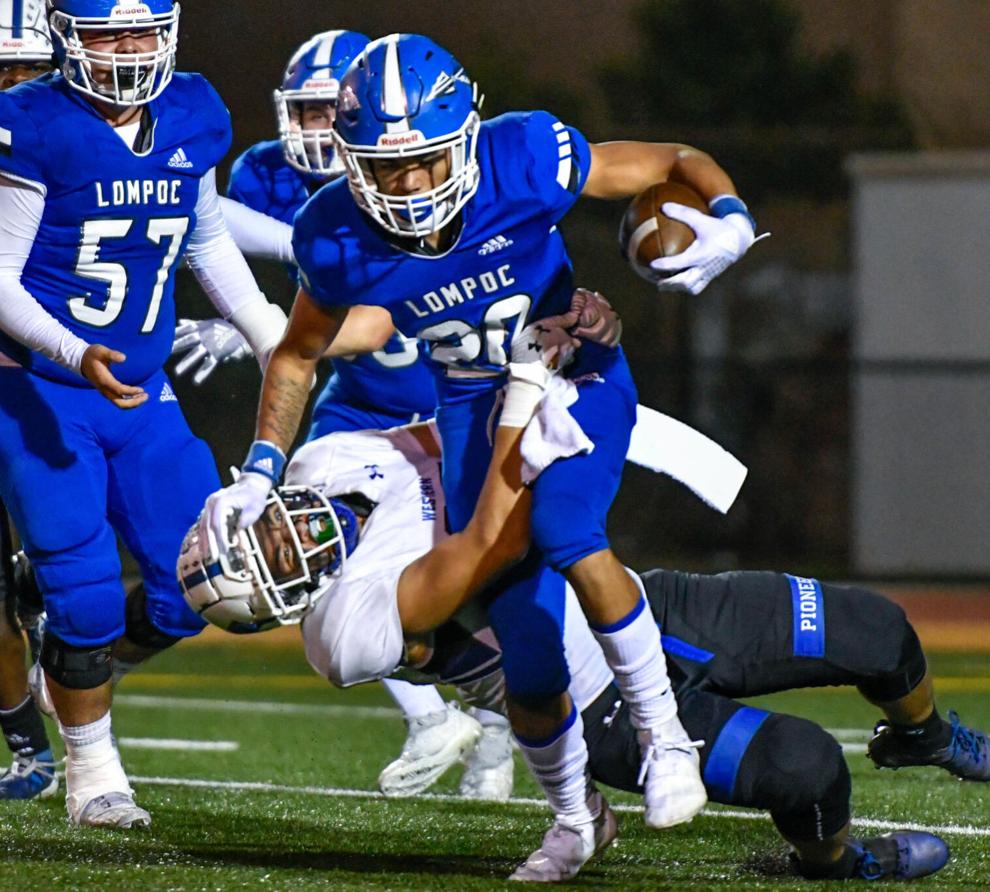 Canley capped his brilliant career at Lompoc with another big game, rushing for 124 yards and two scores in a life-changing end-of-season loss to Anaheim W.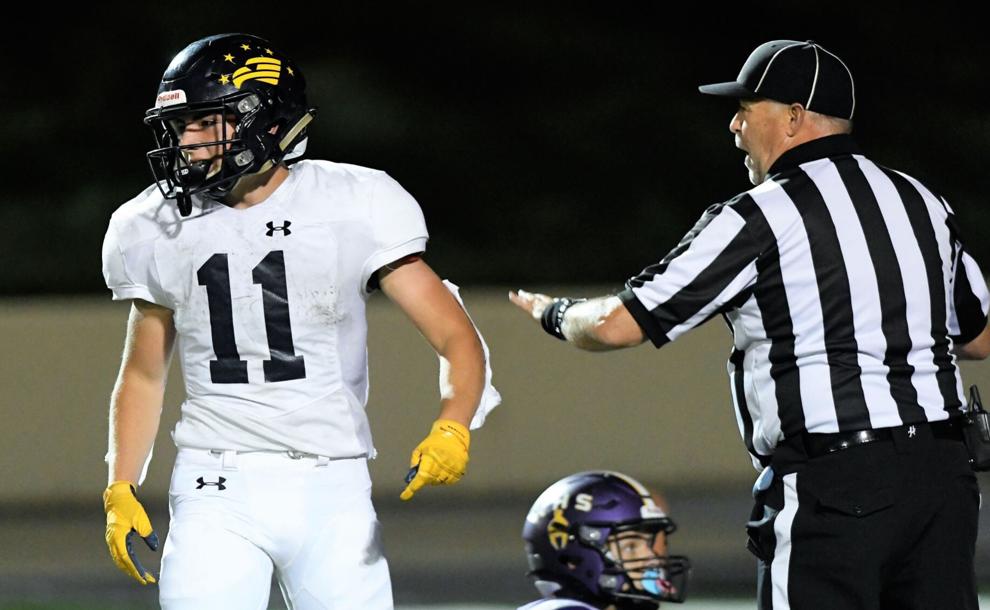 Puga and Perrett teamed up in Arroyo Grande's first round victory over Madera. Puga had an average game on offense, but scored on a 104-yard infill …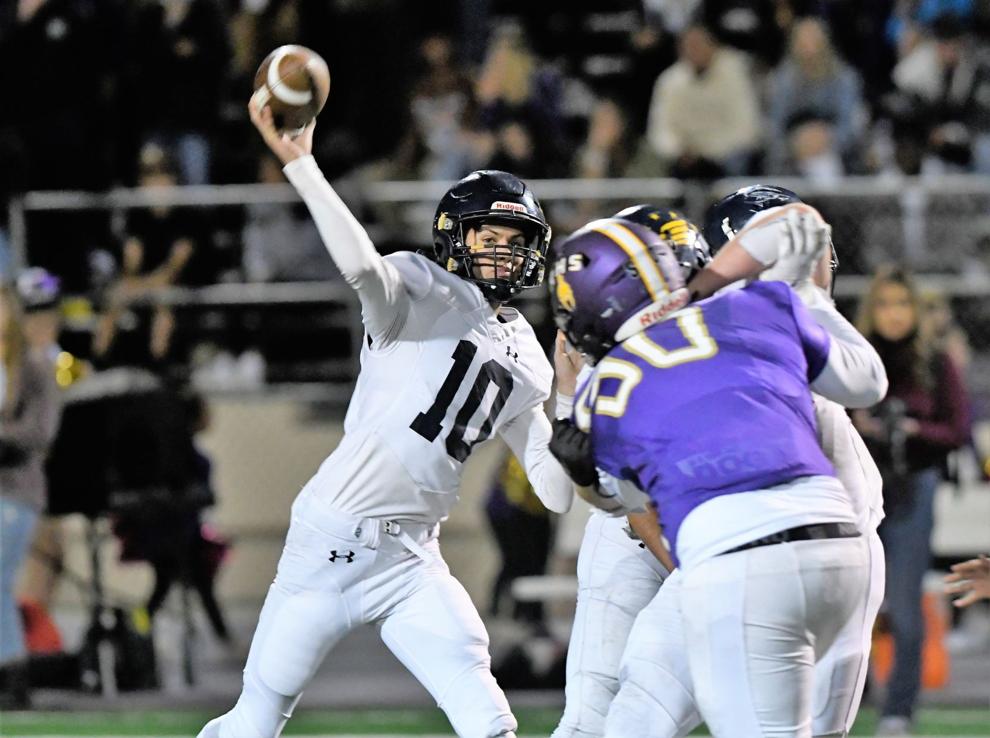 Perrett was efficient in the air, completing 10 of 12 passes for 155 yards and a score while rushing for 65 yards and a touchdown.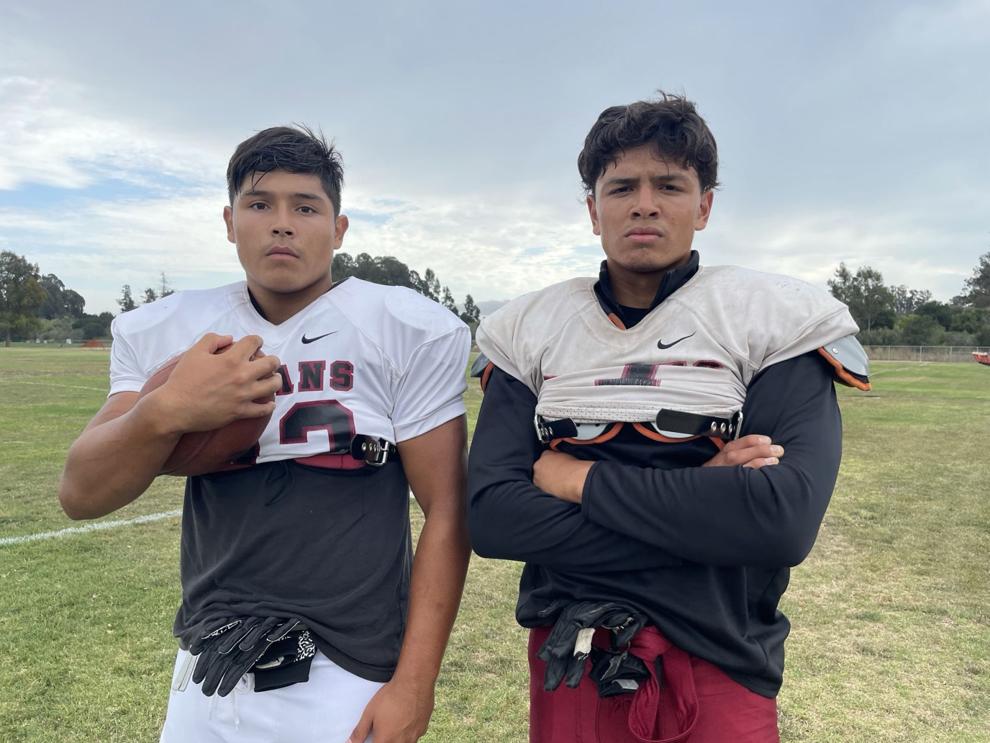 The Titans had eight sacks in the win and senior Leo Toledo had four on his own.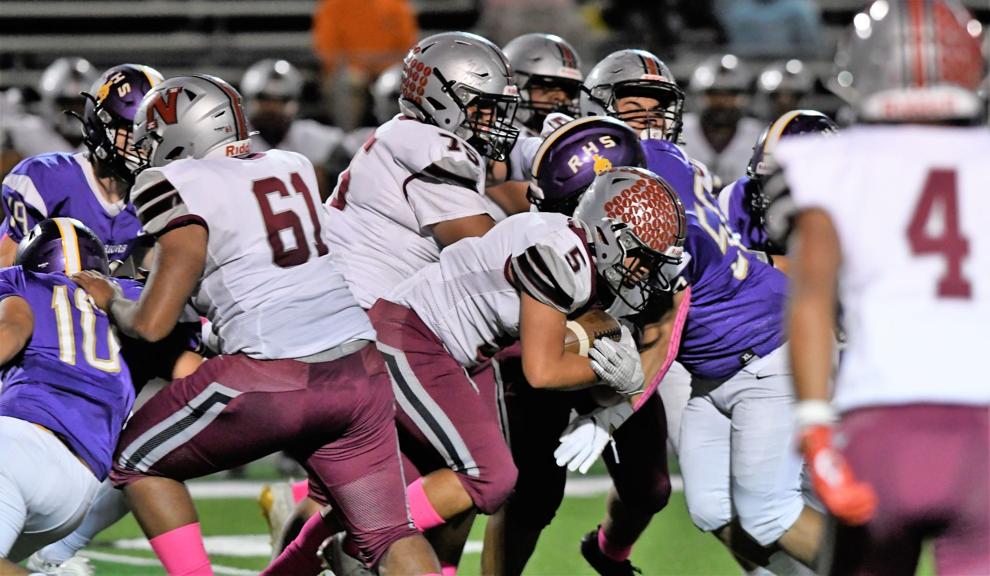 Junior Gabe Evans did a bit of everything, carrying the ball 15 times for 50 yards and two goals while making 11 tackles with two sacks…
Santa Ynez lost to Wildomar Elsinore in the first round of the CIF South Section Division 8 qualifiers, but Gildred capped his junior season…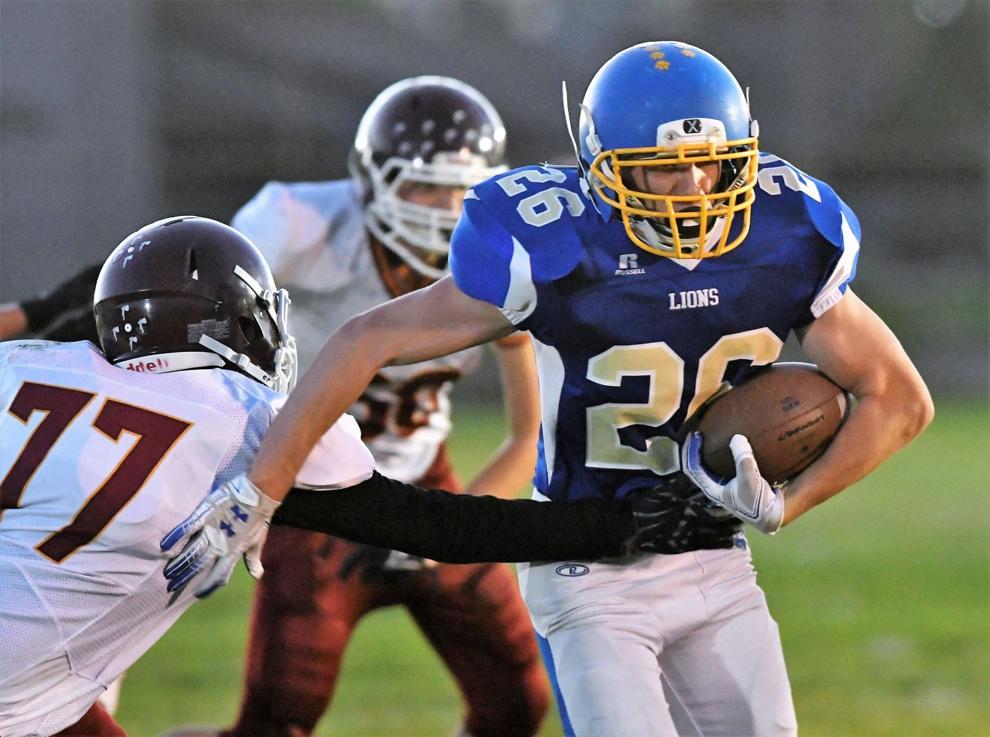 In the realm of 8 players, Josiah Heller, VCA senior, broke 100 rushing yards and scored two touchdowns while making seven defensive tackles with wit …